Remembering Africa Twirl for the 2010 World Cup
In honor of the 2014 World Cup in Brazil, we remember the work Peter Phillips was commissioned to paint for the 2010 World Cup in South Africa.
The 2010 Fine Art Project was an official 2010 World Cup collaboration that brought together a range of artists from around the world to create works inspired by Africa's first World Cup. Five artists from of each of the 32 qualifying countries were commissioned to celebrate the sport in Africa through original works of art. Various genres were represented, with artists ranging from Peter Phillips and Ed Gray in the United Kingdom to Paul Goodnight in the United States.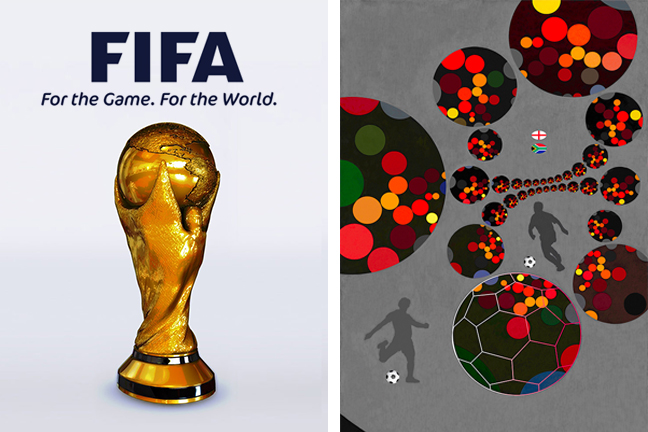 Phillips' contribution, a painting called "Africa Twirl" is an abstract that combines imagery of the sport with the colors of South Arica's flag. In April 2010, this was the first piece accepted into the collection.
Read more from The New York Times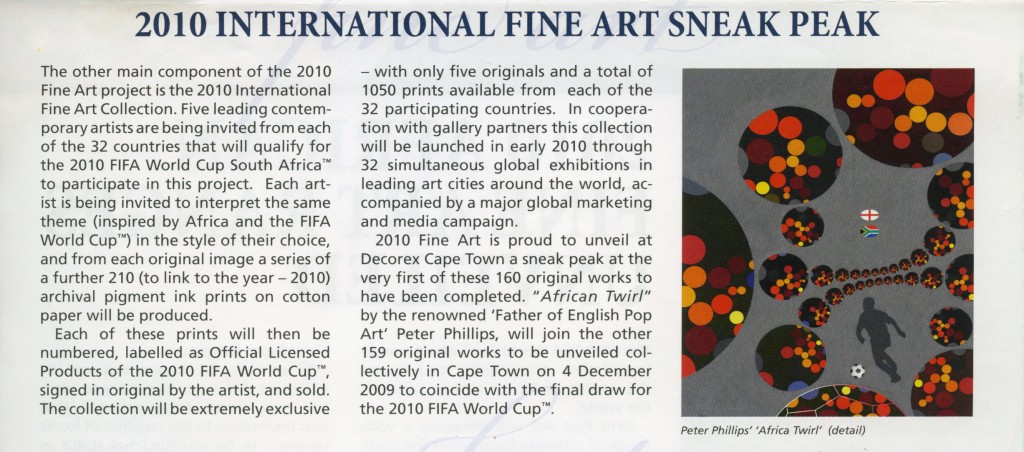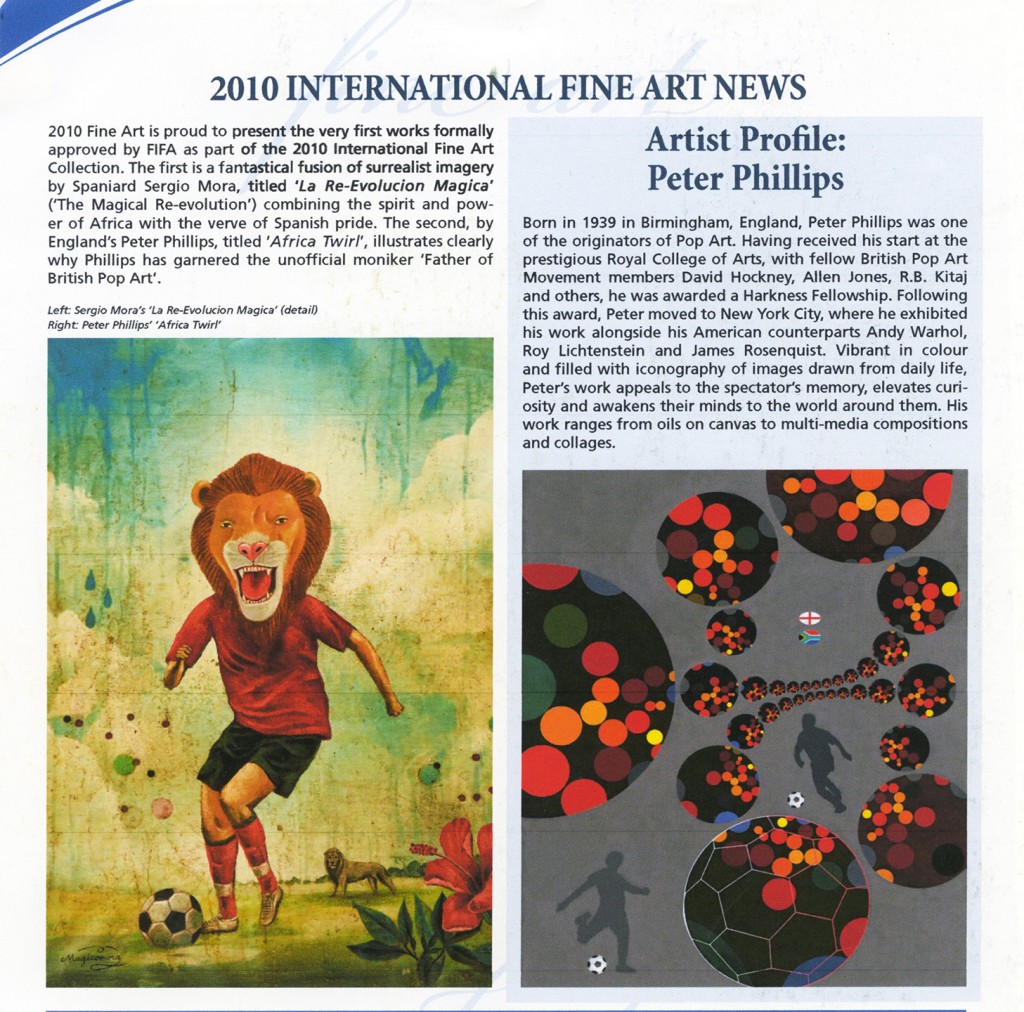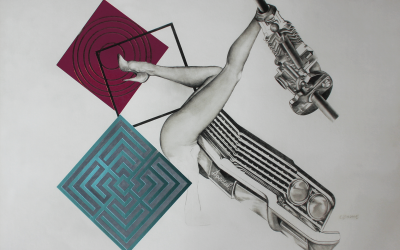 99 Mary Street have the pleasure of presenting legendary and highly influential British pop artist Peter Phillips. No mere retrospective, the show will play host to archive pieces, new works and revisited works including pieces produced specifically for this event....
read more